Live It Earth & BC SPCA Present
Did you know that a dog's sense of smell can be 60,000 times better than a human? For our upcoming program, we're partnering with our friends at BC SPCA and their experts to learn all about how dogs communicate and view the world around them, what the BC SPCA does to help animals find their forever homes, and how we can build happy relationships with the dogs in our own lives!
Get free access to the program!
*If you are a BC K-7 teacher, ask your Librarian or Principal for your Focused ED code to get full access to the Live It Earth Library until June 2025 (or contact us at support@liveit.earth).
Check out the Creative Challenge!
Sign up for resources including: STEM, story and game challenges, slideshows, inquiry guides and more!
Important dates to remember:
Monday, Jan. 16th: teacher resources go live and are ready in your Live It Earth Library
Tuesday, Jan. 24th: student art submissions via Twitter due (Learn more.)
Thursday, Jan. 26th:

program premiere and LIVE Q&A (

Learn more

.)

10 am until 12 pm PST - Live Q&A with experts
10 am PST - Feature Show Premiere (in both English & French)
Learn from these experts!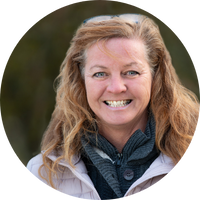 Michelle Atterby
Humane Educator (MA)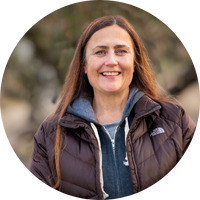 Kim Monteith
Animal Behaviour & Welfare Manager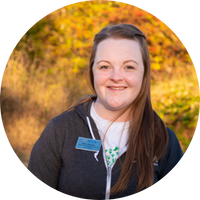 Bailey Murphy
Humane Educator
Live It Earth is a Canadian hybrid-learning library that creates mind-blowing educational programs that connect kids to the real and natural world. Programs are bilingual in English and French, include Indigenous Worldviews, and are connected to the school curriculum. They are distributed through an online platform to thousands of educators and students across Canada. Live It Earth is a trusted content provider for schools by Focused Education.
We all really enjoy the variety of activities and challenges! It has put a spark into my classroom! Students are engaged and eager to learn more about whatever topic we are doing. They also are excited and eager to find out what the next topic will be. As a teacher, I enjoy learning right along with the students. The program is so well laid out, there is very minimal prep for the teacher to do. It is a wonderful program! Brenda Keay, Gr. 1-3 Teacher SD22
It's been like a gift, having all this material. You truly do some great work designing these activities, it certainly covers many curricular areas. The buy in is 100% with my students. Jason Terfloth, Grade 2 Teacher
"I couldn't be more in love with your series!! Thank you for putting together such a wonderful program that I can pass along to my students at home." Jackie Kosh, Grade 4 and 5 Teacher